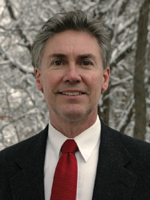 James L. Roussin
James L. Roussin, M.A.L.S., has been committed to improving teaching and learning in schools across the US and abroad throughout his professional career. He has worked as a Language Arts Teacher, Gifted Coordinator, ESL Coordinator, Curriculum Director, Executive Director of Teaching, Learning & School Improvement, Adjunct Professor, and Educational Consultant.

Jim is currently working as a Strategic Change Consultant and is the Executive Director for Generative Learning. Website: http://www.generative-learning.com

Jim helped to revitalize the Minnesota Staff Development Council from 1998 – 2004 and served as its President for four of those years. He has also served as a board of trustee on the National Staff Development Council (now Learning Forward).

He is a teaching associate for Human Systems Dynamics (an institute that is using complexity theory to impact organizational development work). He is also a learning facilitator for Leadership Development, Cognitive Coaching, Adaptive Schools, QLD (Quality Leadership by Design) - S.M.A.R.T. Goals, and Program Evaluation.

In February of 2006, Jim traveled to India on a Berkana Learning Journey to explore new forms of leadership that are emerging in global communities. And in 2009 he spent four months working in the Middle East with ASCD-Middle East in supporting the Ministry of Education in implementing new teacher development standards. J

Jim's current interests focus on healthy organizations and human development through the lens of natural systems theory and complexity science.

James Roussin is the author of a variety of articles as well as a co-author of the book: Guiding Professional Learning Communities: Inspiration, Challenge, Surprise, and Meaning (Shirley M. Hord, James L. Roussin & William A. Sommers, 2010).
---
Related Titles
This is a carousel with related book cards. Use the previous and next buttons to navigate.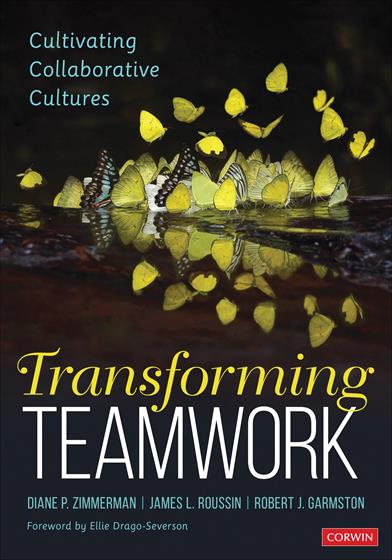 Transforming Teamwork
Cultivating Collaborative Cultures
By: Diane P. Zimmerman, James L. Roussin and Robert J. Garmston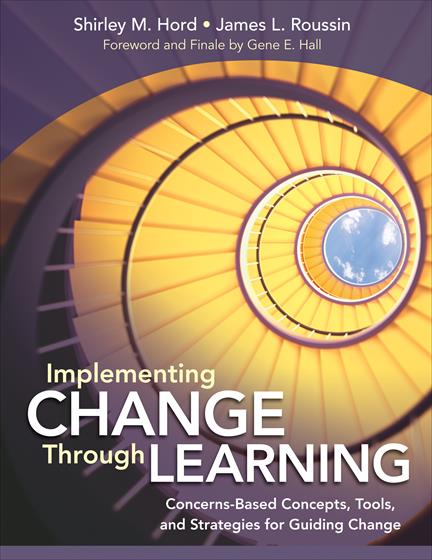 Implementing Change Through Learning
Concerns-Based Concepts, Tools, and Strategies for Guiding Change
By: Shirley Moos Hord and James L. Roussin