Every student learning - not by chance, but by design

Elena Nikitina, Vice President of Marketing & Operations
Elena Nikitina is Vice President of Marketing and Operations at Corwin. She came to Corwin with 20 years of experience in the fields of marketing, publishing, and education. Previous to Corwin, Elena was Executive Director of Marketing at SAGE, Corwin's parent company focused on higher education books, journals, and reference works. During her 14 years at SAGE, she had overseen SAGE Journals and Textbooks Marketing programs as well as the Journals Circulation and Customer Service departments.
Elena started her career in education as a teacher of English at a middle school and later became a professor of English. She was also the founding director of an English language school in Russia. Elena holds a graduate degree in education and MA in communications and TESL/TEFL certification from Wheaton College.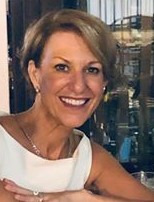 Monica Eckman, Vice President of Content & Product Strategy
Monica is the Vice President of Content & Product Strategy for Corwin Press, a Sage Publishing company. She manages the Acquisitions and Content Development Editors as well as the Learning Design teams while spearheading the strategic vision for print, digital, and professional learning services. Prior to joining Corwin, Monica was the Editorial & Product Management Director for Sage College, managing Acquisitions teams for Congressional Quarterly Press, Communication Studies, Sociology, Anthropology, Social Work, Gender Studies as well as Product Managers who built digital products across the company. Prior to Corwin and Sage, Monica spent 10 years at Cengage and 15 years at McGraw Hill in a variety of leadership, editorial, and product management roles. While she saw incredible success at both companies, it was during her time at Cengage where she was asked to help transform the company with new business models and to manage a team to focus on their digital future. Her expertise and passion for editorial coupled with her deep understanding of digital tools for learning will help keep Corwin content relevant and impactful for the long term.
Teaching is in Monica's blood, her mother was a K12 teacher and her father was a medical doctor/professor at the University of Toronto. Monica grew up on the downtown University of Toronto campus, she holds a Bachelor's degree in Psychology from McGill University, Montreal and a Master's Degree in Mass Communication/Journalism from Emerson College, Boston. Monica is married and lives in Andover, Massachusetts. She has two sons who are university students in New England.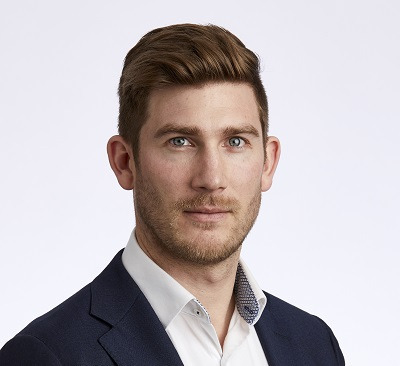 Chris Devling, Vice President of Sales & Learning
Chris Devling is the Vice President of Global Sales and Consulting at Corwin. From a family of educators and with a strong background in general management, sales leadership, and business development, Chris is dedicated to advancing education on a global scale. Chris has gained valuable expertise in strategic and operational management in various industries, including education, online platform development, digital transformation, consulting services and publishing.
Apart from his professional pursuits, Chris actively volunteers his time and expertise to non-profit organizations focused on reducing educational disparities in underserved communities. He serves as a board member of TeachUNITED, collaborating with a passionate team to drive improved education for all students, particularly in rural and marginalized areas. Additionally, as a committee member of YGAP, Chris contributes to poverty alleviation initiatives. These opportunities allow him to make a positive impact in the community, reflecting his values-based approach and commitment to giving back.
With an unwavering commitment to lifelong learning, Chris completed his MBA from Melbourne University in 2015, a Certificate of Management Excellence from Harvard Business School in 2022 and has a passion for creating sustainable solutions that drive positive change in education worldwide.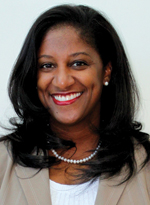 Sonja Hollins-Alexander, Associate Vice President of Professional Learning Design and Strategy
Sonja Hollins-Alexander is the Associate Vice President of Professional Learning Design and Strategy for Corwin Publishing. She has been in the field of education and publishing for 30 years with 16 of those being in educational leadership at the school, district and higher education levels and 8 of those being in educational consulting and publishing. During this time, she has served as a school social worker, teacher, assistant principal, principal, coordinator, director of professional learning, and chief of staff in two Metro Atlanta, GA school districts. She continued her profession beyond K-12 as a Sr. Consultant for professional development firms and independently. She has also served on numerous United Way non-profit boards and served as the board president for Learning Forward, GA and as a member of the National Affiliate Leadership Council for Learning Forward.
Through her professional journey, she has had experiences in Strategic Planning, Policy Development, Stakeholder Communication and Engagement, Instructional and Curriculum Design, Facilitation of Adult Learning Strategy, Executive Leadership Coaching, Conference Facilitation and Design, and served on numerous Quality Assurance Teams with Cognia school accreditation and certification organization. She is a Corwin author of Online Professional Development through Virtual Learning Communities and co-author of Collective Equity.
Sonja holds a Bachelor's degree in Psychology, Master's degree in Social Work from The University of Georgia, Teaching Certificate in Middle Grades Language Arts from Brenau University, Specialist's degree in Educational Administration and Leadership from Georgia State University, and an EdD in Curriculum and Instruction from Argosy University Atlanta. She is committed to partner engagement and implementation of evidence-informed sustained professional learning services that positively impact teaching and learning – not by chance but by design.