Spend an hour with some of education's most influential thought leaders
Join us for a free hour of professional learning to discuss a range of critical issues and gain practical tools and evidence-based strategies.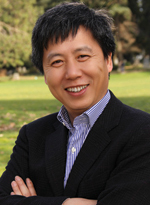 How to Put World-Class Learning into Action
[Recorded] Date: Monday, March 14, 2016 - 8:30AM PDT

---
Watch Yong Zhao's Archived Webinar
Incremental fixes aren't enough if we're to prepare our students for a future that will require them to be creative and entrepreneurial thinkers. What's required is wholesale, whole-system transformation. Join Dr. Yong Zhao, author of World Class Learners, as he walks us through the three critical elements behind his all-new paradigm: personalization, product-oriented learning, and global campus.