Hands-on, Practical Guidance for Educators
From math, literacy, equity, multilingual learners, and SEL, to assessment, school counseling, and education leadership, our books are research-based and authored by experts on topics most relevant to what educators are facing today.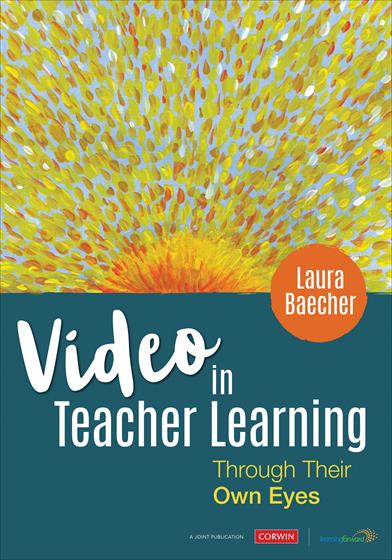 Video in Teacher Learning
Through Their Own Eyes
A Joint Publication with Learning Forward

Video recording allows educators to view their teaching through their own eyes. This book explains how to engage in nonjudgmental, descriptive analysis using this powerful tool.
Product Details
Grade Level: PreK-12
ISBN:

9781544337258

Published By: Corwin
Year:

2019



Page Count: 200

Publication date:

July 02, 2019
Price: $39.95
Description
Harness the power of video to promote reflective practice and teacher growth

Video is the only feedback method that allows educators to view their teaching through their own eyes, yet many K-12 professionals have yet to reap the benefits of this powerful technology. This practical and comprehensive guide takes advantage of new methods and tools to capture teaching and learning and a broad base of current research to impact teacher thinking and actions. Written for instructional coaches, administrators, supervisors, and individual teachers, it includes
guidance on how to get started and how to engage in nonjudgmental and descriptive analysis
scaffolding to counter anxiety and resistance, and to cultivate a growth mindset.
chapters on specific contexts including developmental, evaluative, and problems of practice.
guidance for observation in specific grade bands and for specific student populations.
templates and links to videos for video analysis tasks, step-by-step process outlines, real-world vignettes and application questions.
Drawing on broad evidence of the impact of video on teaching, this is the guide for maximizing this powerful form of professional learning.
Table of Contents
Acknowledgments
---
Reference List: 20 Video Analyses of Teaching Tasks
---
About the Author
---
PART 1 • LAYING THE GROUNDWORK FOR POWERFUL USE OF VIDEO IN TEACHER LEARNING
---
Chapter 1 • Why Video for Teacher Learning?
Chapter 2 • What Observation Skills Need to Be in Place Before I Get Started With Video?
Chapter 3 • How Does the Way We Communicate Support Learning With Video?
Chapter 4 • What Are the Technical Aspects of Creating Video Recordings of Teaching?
PART 2 • 20 VIDEO ANALYSIS TASKS: A GUIDE FOR PRACTICE
---
Chapter 5 • Video Used to Introduce Classroom Observation
Chapter 6 • Video Used to Explore Dilemmas of Practice
Chapter 7 • Video Used to Build a Shared Professional Vision
Chapter 8 • Video Used For Developmental Feedback
Chapter 9 • Video Used For Evaluative Feedback
Chapter 10 • Creating a Video Library of Teaching
Final Thoughts: Video Analysis at Work
---
Index
---