Hands-on, Practical Guidance for Educators
From math, literacy, equity, multilingual learners, and SEL, to assessment, school counseling, and education leadership, our books are research-based and authored by experts on topics most relevant to what educators are facing today.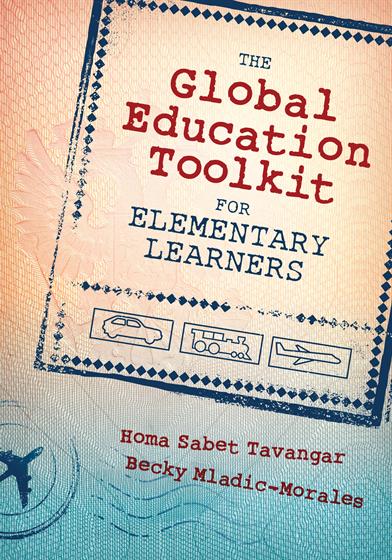 Look Inside
The Global Education Toolkit for Elementary Learners
Quickly and easily integrate fun global awareness activities into your existing K-5 curriculum, recruit volunteers, and plan effective international events with this practical, ready-to-use guide!
Product Details
Grade Level: PreK-12
ISBN:

9781483344188

Published By: Corwin
Year:

2014



Page Count: 256

Publication date:

February 19, 2014
Price: $29.95
Description
Integrate global learning activities in your elementary classrooms today with this easy-to-use guide!
The world is more interrelated today than ever before. This smart, all-in-one resource from widely acclaimed authors Homa Tavangar and Becky Morales helps busy, budget-conscious educators give younger students the global edge. You'll find hundreds of easy, stand-alone activities, resources, and projects to:
Seamlessly integrate your existing K–5 Common Core curriculum with fun, interactive global awareness themes and activities
Effectively recruit more parent and community volunteers and organizations
Securely and productively use social media for student global collaboration projects
Confidently infuse fresh ideas and best practices into your international events
Plan after-school global awareness clubs, foreign language programs, and cross-curricular activities
This book includes a handy 12-month timeline, backmapping tips, a checklist of 50+ ready-to-start projects and activities, and invaluable links to online global education sites, as well as the author's site that includes tools, templates, references, and much more (http://www.corwin.com/globaledtoolkit).
Bring the world into your classroom the easy, practical way with this ready-to-use guide!
Table of Contents
Introduction: What You Can Get Out of This Book
---
Chapter 1. How to Get Started: Planning Considerations for Bringing the Global to Your School
Chapter 2. Things to Do: Look at all the Places We Can Go!
Section 1: School-Wide Crafts and Displays
Section 2: Incorporating Food
Section 3: Music, Movement, Sports, and Play
Section 4: Global Fair/International Festival Activities
Section 5: Integrating Global Perspectives Into the School Environment Throughout the Year
Chapter 3. Infusing Global Learning Into Academic Subject Areas (With Special Consideration for Aligning Common Core Standards)
Section 1: "Global Competence" in the Context of the Common Core
Section 2: Language Arts (Aligned With Common Core)
Section 3: Mathematics (Aligned With Common Core)
Section 4: Social Studies
Section 5: Science
Section 6: Music
Section 7: Art
Section 8: World Languages
Chapter 4. Technology Tools to Connect With the World: Unlocking Global Education 2.0
Section 1: Social Media
Section 2: Class Blogs and Wikis
Section 3: Videoconferencing
Section 4: Online Clearing-houses for Lesson Plans
Section 5: Digital Multimedia in the Classroom
Section 6: Global Education Professional Development Opportunities
Chapter 5. Charitable Giving and Service: Ready, Set, Make a Difference!
Section 1: Thinking About Service-Learning
Section 2: Engaging in Service: Who, What, Where, Why, and How
Section 3: Fundraising With a Purpose: Resource-building That's a Win-Win-Win
Section 4: Amazing! Examples Highlighting What it Looks Like When Kids Make a Difference Globally
Section 5: 12 Take-Aways From Awesome Kids Changing the World for the Better
Appendix 1: Global Education Recommended Reading List
---
Appendix 2: Additional Resources
---