Hands-on, Practical Guidance for Educators
From math, literacy, equity, multilingual learners, and SEL, to assessment, school counseling, and education leadership, our books are research-based and authored by experts on topics most relevant to what educators are facing today.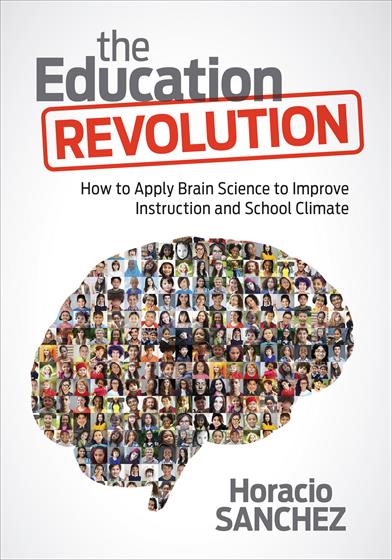 Bestseller!
The Education Revolution
How to Apply Brain Science to Improve Instruction and School Climate
Brain research has the power to revolutionize education. This book explains how educators can use current neuroscience findings to improve student achievement, behavior, and school climate.
Product Details
Grade Level: PreK-12
ISBN:

9781506332062

Published By: Corwin
Year:

2016



Page Count: 200

Publication date:

July 22, 2016
Price: $39.95
Description
Maximizing student capacity and restoring motivation—the key to school success

Brain research has the power to revolutionize education, but it can be difficult for educators to implement innovative strategies without the proper knowledge or resources. The Education Revolution bridges the gap between neuroscience, psychology, and educational practice. It delivers what educators need: concrete applications of the most current and relevant research that they can use in their classrooms and schools. Readers will find
Teaching strategies based on the latest brain research, designed to advance academic performance
Scientifically sound, solution-focused practices to address the root of negative behaviors
Approaches to counteract the negative impact of technology on the brain
Concrete methods to improve school climate

Model lessons for teachers that demonstrate how to implement the given strategies
Written by Horacio Sanchez, a leading authority on child and adolescent behavior and resiliency, this book shows educators how they can use our growing understanding of brain science to restore students' desire to learn; improve achievement, behavior and school climate; and revolutionize education.
"Sanchez combines expertise in education, psychology, and neuroscience with extensive teaching experience and extraordinary insight into what makes us all behave the way we do."
Dr. David L. Katz, President, American College of Lifestyle Medicine
Director, Yale University Prevention Research Center
"The Education Revolution focuses on the whole child through both academic and social aspects of learning. I feel confident that I can trust this research and use these ideas in my teaching."
Kendra Hanzlik, Instructional Coach
Prairie Hill Elementary School, College Community School District
Table of Contents
Publisher's Acknowledgments
---
Introduction
---
Chapter 1 A Brain-Based Approach to Teaching
Chapter 2 Advanced Thinking Made Easy
Chapter 3 Three Levels of Learning
Chapter 4 Working Towards Automation—Core Information
Chapter 5 Learning Principles and Applications Through Embodied Cognition
Chapter 6 The Goal of Higher Level Thinking
Chapter 7 Promoting Success Is Key to Restoring Student Motivation
Chapter 8 The Paradox of the Slow and Gifted Learner
Chapter 9 Science of Cheating
Chapter 10 The Decline of Empathy
Chapter 11 New Breed of Bully
Chapter 12 Diet and Education
Chapter 13 Male and Female Brain
Chapter 14 The Subtle Influence of Bias
Chapter 15 Designing Replacement Behaviors
Chapter 16 The Education Revolution
References
---