Hands-on, Practical Guidance for Educators
From math, literacy, equity, multilingual learners, and SEL, to assessment, school counseling, and education leadership, our books are research-based and authored by experts on topics most relevant to what educators are facing today.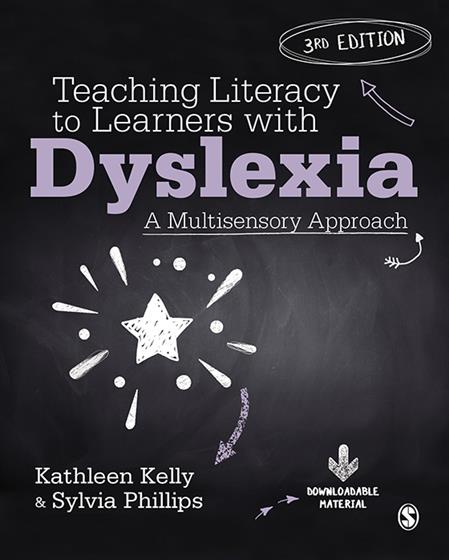 Updated Edition of Bestseller
Teaching Literacy to Learners with Dyslexia
A Multisensory Approach
Third Edition

Product Details
Grade Level: PreK-12
ISBN:

9781529767834

Published By: SAGE Publications Ltd
Year:

2022



Page Count: 520

Publication date:

June 08, 2022
Price: $57
Description
This bestselling book for teaching literacy to children and young people aged 4–16 years with dyslexia and other specific literacy difficulties has been fully updated for its third edition.
Providing a structured multi-sensory programme, 'Conquering Literacy', that includes placement tests, well-established strategies and examples of lesson planning, teaching activities, and reading, spelling and literacy concept cards, this book is an essential practical resource for teachers.
This new edition includes:
an additional section for learners who need an individualised, structured programme at an advanced stage (Stage II);

a section on planning shorter, targeted interventions for learners with a particular difficulty e.g. spelling, revising;

three new chapters on teaching reading, spelling and writing within mainstream classrooms using strategies which are successful with learners with dyslexia

downloadable teaching resources available from the companion website.
Table of Contents
Part I: Teaching Learners With Dyslexia: Theory and Context
---
Chapter 1: What Is Dyslexia?
Chapter 2: The Role of Memory in Acquiring Literacy Skills
Chapter 3: Phonology, Phonological Awareness and Literacy
Chapter 4: Reading, Spelling and Dyslexia: Theory and Research
Chapter 5: Dyslexia and Learners for Whom English Is an Additional Language
Part II: Teaching Literacy to Learners With Dyslexic-Type Difficulties
---
Chapter 6: Strategies for Reading
Chapter 7: Strategies for Spelling
Chapter 8: Strategies for Writing
Part III: Conquering Literacy: A Multisensory Programme for Teaching Learners With Dyslexia
---
Chapter 9: Principles, Teaching Methods and Programme Structure
Chapter 10: Lesson Planning
Chapter 11: Alphabet Knowledge and Skills
Chapter 12: The Role of Memory in the Programme
Chapter 13: Introducing the New Teaching Point in a Lesson
Part IV: Conquering Literacy – A Multisensory Programme
---
Part V: The Accelerated Programme
---
Part VI: Downloadable Resources
---