Hands-on, Practical Guidance for Educators
From math, literacy, equity, multilingual learners, and SEL, to assessment, school counseling, and education leadership, our books are research-based and authored by experts on topics most relevant to what educators are facing today.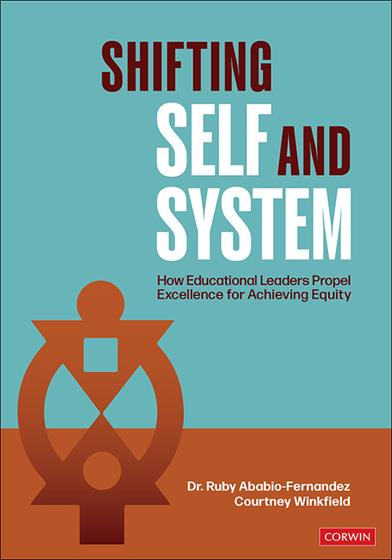 Shifting Self and System
How Educational Leaders Propel Excellence for Achieving Equity
Former leaders of the largest educational-equity agenda present an original framework built on the interdependent pillars of self-mastery, adaptive leadership, racial literacy, emergence, and whole-body healing.
Product Details
Grade Level: PreK-12
ISBN:

9781071858141

Published By: Corwin
Year:

2023



Page Count: 168

Publication date:

September 19, 2023
Price: $33.95
Description
The pathway to equity begins with YOU.
Good intentions are not enough. To dismantle the structural inequities that continue to plague our schools, dedicated leaders must move beyond buzzword rhetoric to a place of action, where concrete steps trace a path to strategic action and sustainable impact.
The authors of this book have made that shift. Drawing from their experiences leading the educational-equity agenda for the nation's largest school district, they present their model for practical, outcome-oriented antiracist leadership. Features include
An original framework built on five interdependent pillars: Self Mastery, Adaptive Leadership, Racial Literacy, Emergence, and Whole-Body Healing
Real-life vignettes providing insights into the pillars and how they work together
Structured opportunities and tools that support processes at the individual and collective development levels
Disrupting and dismantling inequities is a complex, yet urgent, process. If you're ready to meet this moral leadership challenge, Shifting Self and System will equip you with the knowledge, disposition, and capacity to create equitable schools and systems for all the students you serve.


Table of Contents
Pillar One: The Journey
Pillar Two: Adaptive Leadership
Pillar Three: The Training Chase - Pitfalls and Possibilities of Equity Work
Pillar Four: Emergence
Pillar Five: Mastering Healing for a Better Humanity
Epilogue