Hands-on, Practical Guidance for Educators
From math, literacy, equity, multilingual learners, and SEL, to assessment, school counseling, and education leadership, our books are research-based and authored by experts on topics most relevant to what educators are facing today.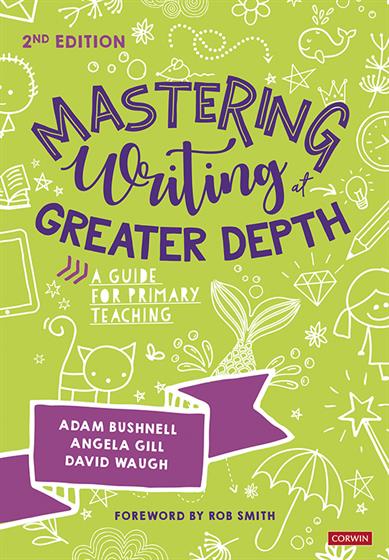 Mastering Writing at Greater Depth
A guide for primary teaching
Second Edition

Product Details
Grade Level: PreK-12
ISBN:

9781529602562

Published By: SAGE Publications Ltd
Year:

2023



Page Count: 312

Publication date:

March 20, 2023
Price: $33
Description
To master the teaching of writing at greater depth, teachers first need to know:
*What makes writing 'greater depth'?
*What does it looks like?
*How do I support children to develop the skills and creativity to be able to write at 'greater depth'?

Official guidance lacks the substance and clarity that is needed so where do teachers go for support?

This book provides teachers with support, guidance, background theory, examples and practical advice for the teaching of writing at greater depth. The text highlights the need to take writing beyond transcription into creative composition - and not only shows how this is possible, but also explores why it matters.

The second edition is updated with new questions for discussion supporting teacher professional learning and links to the ITT Core Content Framework for trainee teachers.
Table of Contents
What is greater depth writing?
Developing deeper writing in EYFS and KS1 through a play-based approach
Developing deeper writing in KS1 through the use of high-quality picture books
Deeper writing at KS2
Developing understanding of language and deeper writing
Non-fiction writing
Deeper writing through writing for children
Deeper writing through drama
Deeper writing for EAL pupils
Engaging pupils through the use of different materials
Developing reasoning to encourage deeper writing
Using classic texts to develop deeper writing skills
Reporting in science at a deeper level
Deeper writing: a creative mastery approach