Hands-on, Practical Guidance for Educators
From math, literacy, equity, multilingual learners, and SEL, to assessment, school counseling, and education leadership, our books are research-based and authored by experts on topics most relevant to what educators are facing today.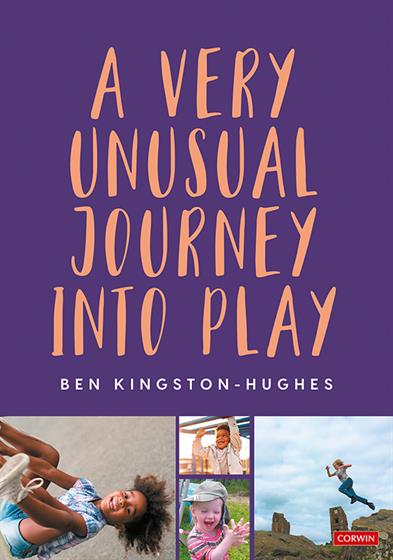 A Very Unusual Journey Into Play
Product Details
Grade Level: PreK-12
ISBN:

9781529753455

Published By: SAGE Publications Ltd
Year:

2022



Page Count: 152

Publication date:

August 18, 2022
Price: $30
Description
Why do children need play?
Play has the very real power to transform children's lives. It has a unique and profound impact on the neurological, emotional and physical development and wellbeing of children - from therapeutic play and overcoming anxiety, to positive behaviour, mental health and even life expectancy. This book brings together two hot topics - play and neuroscience – breaking them down in an accessible way and offering a new perspective and voice on the topic of play. Weaving theory and practical examples together, and based on over 30 years' experience of working with children, Ben presents a compelling argument that play is not merely an optional extra to childhood but a vital developmental process and one of the most important things a child ever does.
Table of Contents
Chapter 1 "Why Do Children Skip?" -Play as an Evolutionary Survival Process
Chapter 2 "Stop Being a Pirate and Come and Do Your Homework!"- Play as the Key Criteria for Healthy Brain Growth
Chapter 3 "Feathers, Bald Heads and Gloopy Glue!" - Play as the Most Powerful Healing Process for Children's Emotional Well-Being
Chapter 4 "Dragons Don't Eat Peas" - Play as What Makes Us Truly Human Unlocking Imagination and Creativity in a Way That No Other Animal on the Planet Is Capable Of
Chapter 5 Crocodiles, Danger and Certain Death (Well Mild Bumps and Bruises) – The Inestimable Importance of Risky Challenging Play
Chapter 6 "Get That off Your Head You'll Mess Your Hair Up!" - The Catastrophic Effects of Play Deprivation
Chapter 7 "Peow, Peow, Peow, Click" - Play as Positive Behaviour or How to Support Children to Fulfil Their Play Potential
Chapter 8 "How Did You Used to Play Grandma?" Play for the Future of Humanity