Hands-on, Practical Guidance for Educators
From math, literacy, equity, multilingual learners, and SEL, to assessment, school counseling, and education leadership, our books are research-based and authored by experts on topics most relevant to what educators are facing today.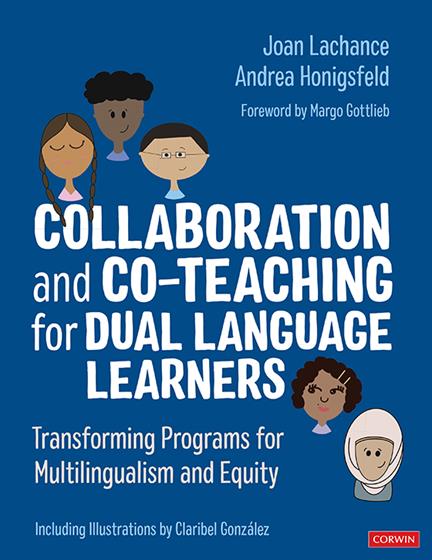 Bestseller!
Collaboration and Co-Teaching for Dual Language Learners
Transforming Programs for Multilingualism and Equity
Foreword by Margo Gottlieb

This practical guide features a dual language adaptation of a widely used, evidence-based framework, seven proven co-teaching models, and tools for collaborative curriculum alignment and implementation.
Product Details
Grade Level: PreK-12
ISBN:

9781071849996

Published By: Corwin
Year:

2023



Page Count: 264

Publication date:

January 13, 2023
Price: $39.95
Description
Teaching dual language learners? You're not alone!
When implemented with commitment to collaboration, dual language programs work—and two teachers are better than one. Leveraging the power of teacher collaboration is the key to leading all your students to multilingual identity development and language, literacy, and academic success.
This practical book adapts a widely used, evidence-based collaboration and co-teaching framework specifically for educators in dual language contexts. Features include:
Special consideration to social justice and promoting critical consciousness
Viable options for schools, districts, and state education agencies to effectively support and expand dual language education
Seven proven co-teaching models, newly applied to elementary and secondary dual language environments
Templates and tools for collaborative curriculum alignment and implementation of dual language instruction
Authentic examples of success from collaborative dual language teams around the US and beyond
More and more schools are implementing dual language programs to serve multilingual learners. This first-of-its-kind innovative resource helps collaborating educators work together to design, deliver, and assess engaging instruction for multilingualism and multiliteracies.
Table of Contents
Foreword
---
Chapter 1: Introduction
---
Chapter 2: Foundations of Dual Language Programs
---
Chapter 3: Collaborative Planning in Dual Language Programs
---
Chapter 4: Collaborative Teaching in Dual Language Programs
---
Chapter 5: Collaborative Assessment and Reflection in Dual Language Programs
---
Chapter 6: Leadership Support for Collaborative Practices in Dual Language Programs
---
References
---