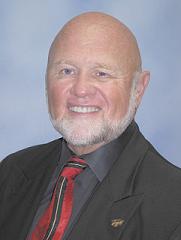 Robert J. Shoop
Dr. Robert J. Shoop is Professor of Education Law and Senior Scholar in the Leadership Studies Program at Kansas State University. He has served as a teacher, community education director, and principal, and he was the Ohio State Evaluator of Student Rights and Responsibilities. He is the author or coauthor of more than one hundred journal articles, fifteen books, and several monographs and book chapters on various legal issues. His most recent books are Virtuous Leadership (2004); Sexual Exploitation of Students: How to Spot it and Stop It (2003); Leadership Lessons from Bill Snyder (1998); Sexual Harassment Prevention (1997); Sexual Harassment on Campus: A Guide for Administrators, Faculty Members, and Students (1996, co-edited with Dr. Bernice Sandler); and How to Stop Sexual Harassment in Our Schools (1994).

He is also the co-producer of a number of video programs on eliminating sexual harassment. These productions have received national and international recognition, including First Place Award, 1996 National Council of Family Relations Annual Media Competition; 1996 Gold Award of Merit, Houston Film Festival; and 1995 Golden Camera Award, International Film and Video Festival. Dr. Shoop is the 1996 recipient of the Michael C. Holen Excellence in Graduate Teaching Award, a past recipient of Kansas State University's Outstanding Undergraduate Teacher Award, and a past member of the Board of Directors of the Educational Law Association. He has consulted with national associations, community colleges, universities, government agencies, and businesses and educational organizations throughout the United States and in several foreign countries. Dr. Shoop is a nationally recognized expert in the area of school law, with a focus on sexual harassment and abuse prevention and risk management. He has appeared as a guest on CNN, The Today Show with both Katie Couric and Matt Lauer, ABC's 20/20, MSNBC with Lester Holt, CNN, Day and Date, The Jim Bohannon Show, The Oliver North Show, The Mark Furman Show, The Mark Walberg Show, and Outside the Lines with Bob Ley.

This is the seventh law-related book written by the team of Shoop and Dunklee. Their other books are School Law for the Principal (1992); A Primer for School Risk Management (1993); The Legal Manual for Programming Professionals (1994); The Principal's Quick-Reference Guide to School Law (2002); and Anatomy of a Lawsuit: What Every Education Leader Should Know About Legal Actions (2005).
---
Related Titles