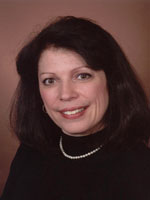 Marcia B. Imbeau
Marcia B. Imbeau is an associate professor at the University of Arkansas, Fayetteville, where she teaches graduate courses in gifted education and elementary education. She is actively involved with university/public school partnerships and teaches in a local elementary school as a university liaison. Her professional experience includes serving as a field researcher for the National Research Center on the Gifted and Talented, elementary teaching in the regular classroom, teaching in programs for the gifted, and coordinating university-based and Saturday programs for advanced learners.
Imbeau has been a board member for the National Association for Gifted Children and has served as a governor at-large for the Council for Exceptional Children – The Association for the Gifted Division. She is a past president of Arkansans for Gifted and Talented Education, a state organization that supports appropriate instructional services for all students.
Working with special education colleagues, she has coauthored How to Use Differentiated Instruction With Students with Disabilities in the General Education Classroom as a service publication for the Council for Exceptional Children. Her most recent publication may be found in Designing Services and Programs for High-Ability Learners.
Imbeau is a member of the ASCD's Differentiated Instruction Cadre, which provides support and training to schools interested in improving their efforts to meet the academically diverse learning needs of their students.
---
Related Titles
This is a carousel with related book cards. Use the previous and next buttons to navigate.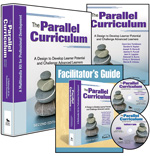 The Parallel Curriculum (Multimedia Kit)
A Design to Develop Learner Potential and Challenge Advanced Learners
By: Carol Ann Tomlinson, Sandra N. Kaplan, Joseph S. Renzulli, Jeanne H. Purcell, Jann H. Leppien, Deborah E. Burns, Cindy A. Strickland and Marcia B. Imbeau