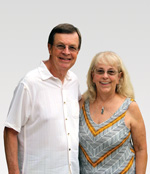 David E. Freeman
Dr. Yvonne Freeman and Dr. David Freeman are professors emeriti at The University of Texas Rio Grande Valley. Both are interested in effective education for emergent bilinguals. They present regularly at international, national, and state conferences. They have worked extensively in schools in the U.S. They have also worked with educators in Ecuador, Mexico, Colombia, Venezuela, Costa Rica, Argentina, Uruguay, Hong Kong, India, Indonesia, Lithuania, Mallorca, and Sweden.
The Freemans have authored books, articles and book chapters jointly and separately on the topics of second language teaching, biliteracy, bilingual education, linguistics, and second language acquisition. They are authors of Grammar and Syntax in Context published by Corwin. Their books, published by Heinemann, include Dual Language Essentials for Teachers and Administrators 2nd edition, ESL Teaching: Principles for Success 2nd edition, Essential Linguistics: What Teachers Need to Know to Teach ESL, Reading, Spelling, and Grammar, 2nd edition, Between Worlds: Access to Second Language Acquisition, 3rd edition, Academic Language for English Language Learners and Struggling Readers La enseñanza de la lectura y la escritura en español y en inglés en clases bilingües y de doble inmersión, 2nd edition, Teaching Reading and Writing in Spanish and English in Bilingual and Dual Language Classrooms 2nd edition, Closing the Achievement Gap: How to Reach Limited Formal Schooling and Long-Term English Learners, and Teaching Reading in Multilingual Classrooms.
In addition they have edited three books: Research on Preparing Inservice Teachers to Work Effectively with Emergent Bilinguals, Research On Preparing Preservice Teachers to Work Effectively with Emergent Bilinguals and Diverse Learners in the Mainstream Classroom: Strategies for Supporting All Students Across Content Areas.
---
Related Titles
This is a carousel with related book cards. Use the previous and next buttons to navigate.