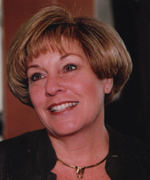 Arlene K. Feldman
Arlene K. Feldman, MA, PD, SDA, LDT/C, began her career in education in 1967, at the ripe old age of 20. The depth and breadth of her experience within the field of education is varied and extensive. She has been a general education teacher, a special education teacher, principal of a special education preschool, Director of Special Education for 20 years, and is currently an Adjunct Professor at the State University of New York at New Paltz. Her greatest educational accomplishment, for which she was presented the Excellence in Leadership Award by the NYS Council for Exceptional Children, was the introduction and development of the Collaborative Teaching Model (co-teaching within the inclusive classroom.) in her school district. Believing in the benefits of collaboration, she is also passionate about the partnership between professionals and parents of students with disabilities. She fervently strives to inspire her graduate students, the next generation of educators, to welcome students with disabilities into their inclusive classrooms, to understand the strengths and challenges of these students, so that they, as teachers, may meet their unique needs and enable them to succeed, and to work earnestly and collaboratively with their parents, with the students as beneficiaries.
Arlene and her husband, Dr. Harvey Feldman, a Developmental Optometrist, live in New York, and are the proud parents of four, grandparents of seven with two on the way, and hopefully, more to come!
---
Related Titles
This is a carousel with related book cards. Use the previous and next buttons to navigate.